Mediterranean cuisine is classified by UNESCO and I really identify myself with this phrase: "Eating together is the foundation of the cultural identity and continuity of communities throughout the Mediterranean basin. It is a moment of social exchange and communication, an affirmation and renewal of family, group or community identity".
by Teresa Vilas Boas, general manager and guide.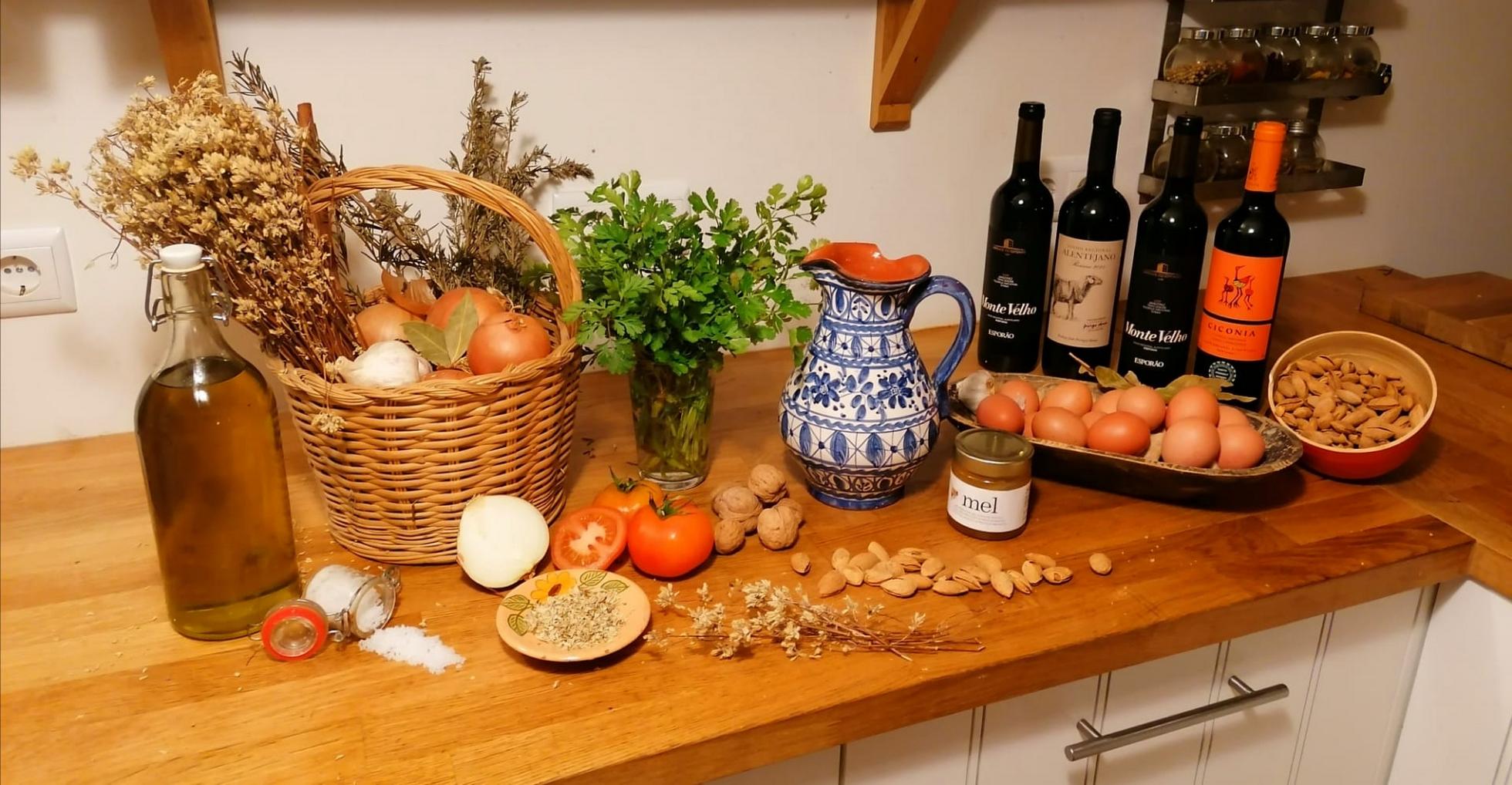 Whenever you agree to meet someone in Portugal, whether for socializing, work or a serious conversation, food is involved. We always meet "for coffee", or "for a snack", or "for dinner". We cannot simply meet.
"The Mediterranean diet emphasizes values of hospitality, neighbourliness, intercultural dialogue and creativity, and a way of life guided by respect for diversity. It plays a vital role in cultural spaces, festivals and celebrations, bringing together people of all ages, conditions and social classes. It includes the craftsmanship and production of traditional receptacles for the transport, preservation and consumption of food, including ceramic plates and glasses. Women play an important role in transmitting knowledge of the Mediterranean diet: they safeguard its techniques, respect seasonal rhythms and festive events, and transmit the values of the element to new generations. Markets also play a key role as spaces for cultivating and transmitting the Mediterranean diet during the daily practice of exchange, agreement and mutual respect." (Credits UNESCO).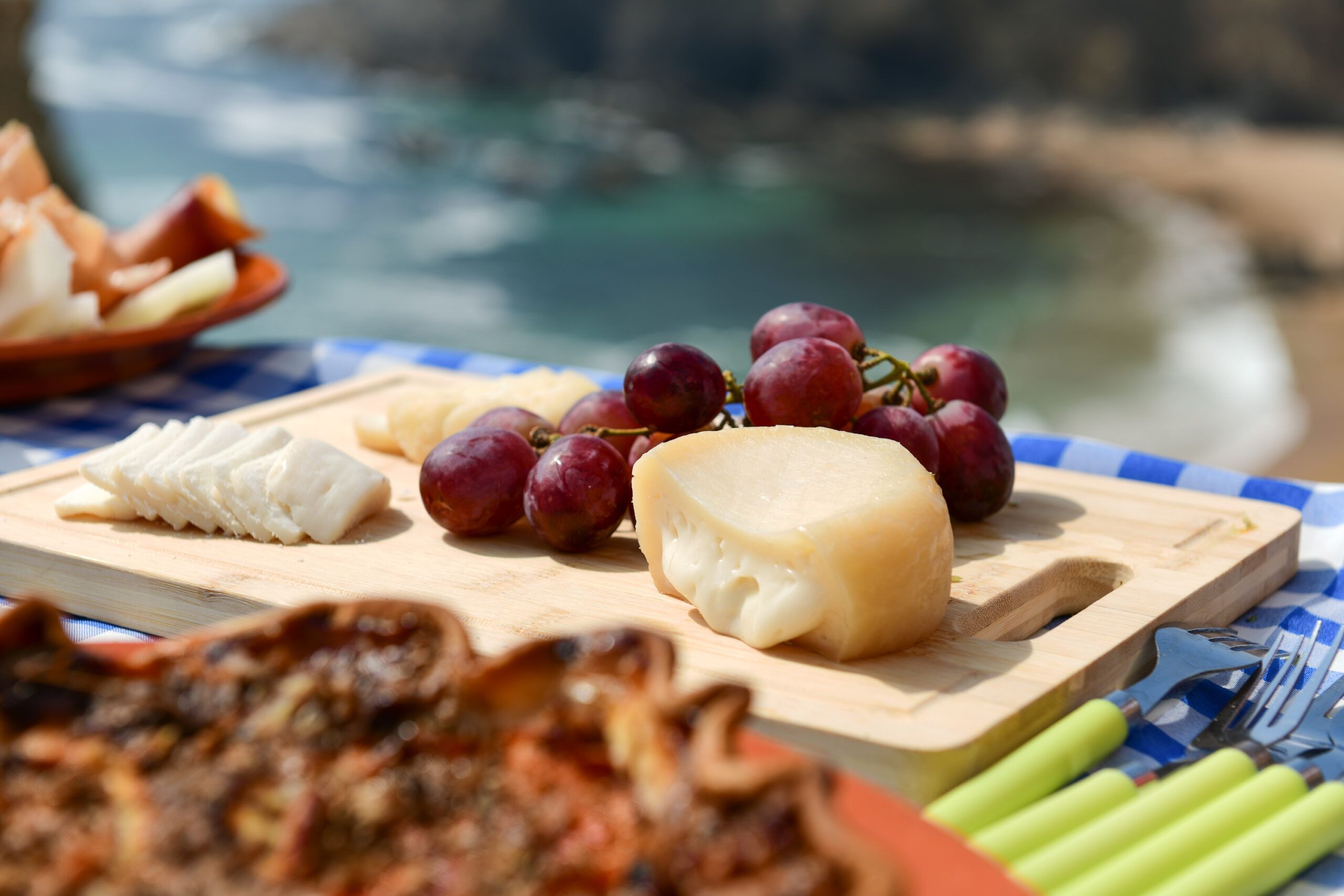 Photo: some of the portuguese delicacies 
At our farm, Monte do Serrado de Baixo, where you will sleep if you book our Cycling in Paradise Cycling tour, we do cooking classes where our goal is that YOU do the cooking and WE do the tasting… JJJ. Kidding, you can try too. But it's a hands on Cooking Class! YOU will do the Mediterranean Portuguese Cuisine!
So what are the basis of that?
TO START
Well, for starters and main courses, you must have virgin or extra virgin olive oil (see our Why most people don't know how to buy olive oil), garlic and truck loads of coriander! Tomato and oregano shall always be present as well.
While we are waiting for food to be served, we always indulge in some olives and cheese. Either at a restaurant or at home welcoming your friends, these 2 will already be waiting at the table. And a good wine, of course!
Note that garlic is very healthy and theoretically we should eat one clove per day early morning….but then we would not have any friends!!! So don't do it!
Garlic was always important in most cultures, but because of its strong smell it was disliked by higher classes and in some Greek cults the entrance of people smelling like garlic was banished! It actually even became, in some countries, an indicator of social class, and the medicine of the poor.
To try a really simple and delicious starter do this:
Get a loaf of very good quality bread
Cut it in slices
In a bowl mix virgin olive oil, 2 minced garlic cloves, oregano and a pinch of salt (salt flower or marine salt, forget refined salt, another blog topic!!!)
Brush each slice of bread with this sauce, both sides
Put the slices in the oven tray
Grill until brown and turn
Serve just like this and put some soft cheese on the table (ideally Queijo Fresco, a kind of ricoota cheese)
Our starters are most of the times served on a small plate which is placed in the center of the table and guests will help themselves from there. Only in a fancy restaurant you get individually served starters, and even then the most natural is the same center service.  You have the recipe of a few of them in our COOK BOOK.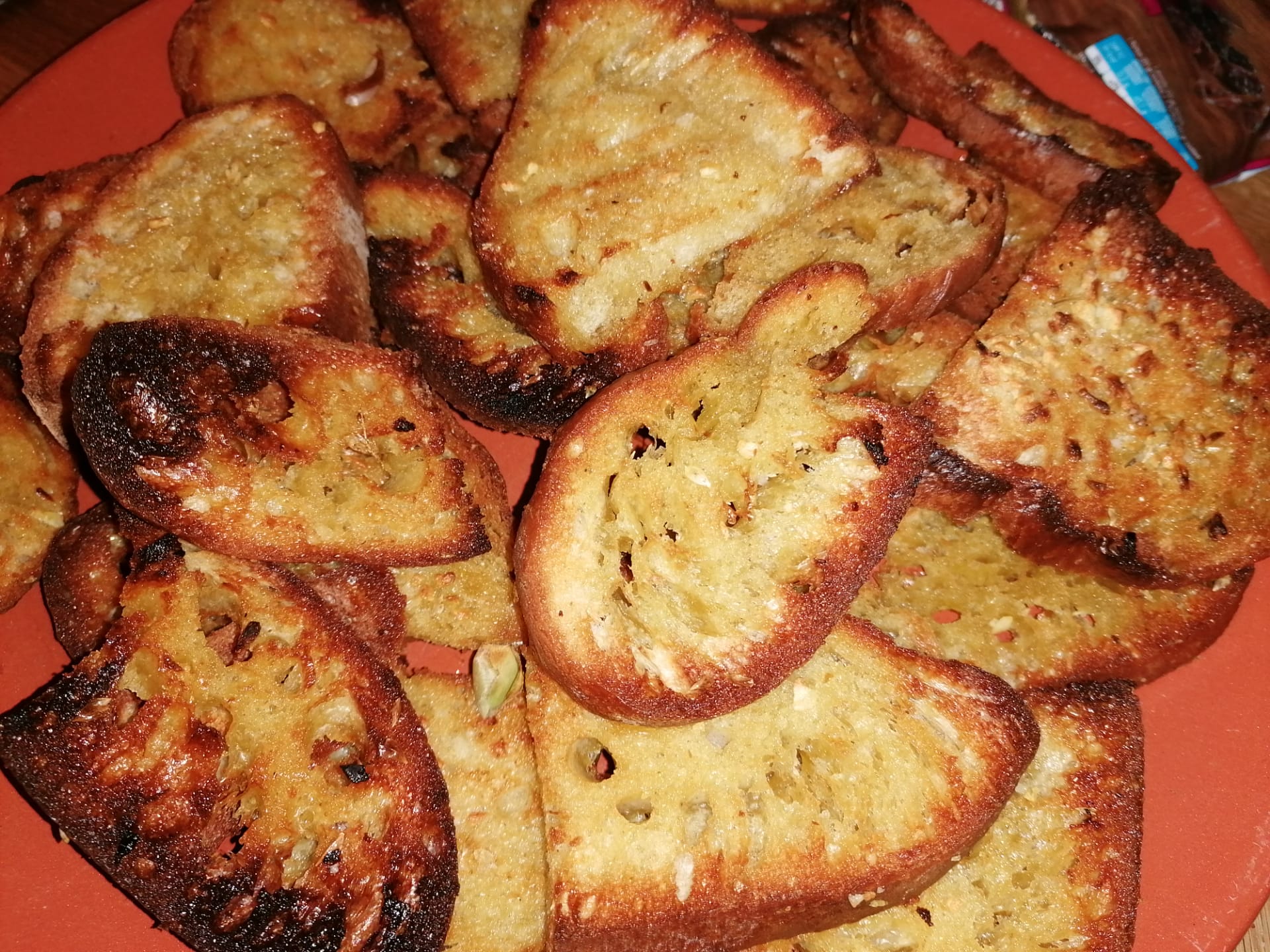 Photo: one of our starters
AND AFTER…
Main courses are usually based on meet (pork and lamb in the south, beef and goat in the north), chicken and codfish (loads of that!). In the coast fresh fish is the king, but all over the country you can get great quality fresh fish most days of the week.  Shell fish and seafood are also very popular. In the Alentejo interior we even have a dish which combines pork meat and clams!!!
Alentejo cuisine is quite special and we have at least 4 soups that are served as main courses:
Tomato soup, served with poached egg and goat cheese;
Açorda à Alentejana, which is a cod fish and coriander soup;
Sopa de cação, a dog fish soup;
Sopa de Cardos, a country soup made with thistle flower – the steams – to try this one you need to dig in a really local restaurant;
Again see the COOK BOOK for some recipes.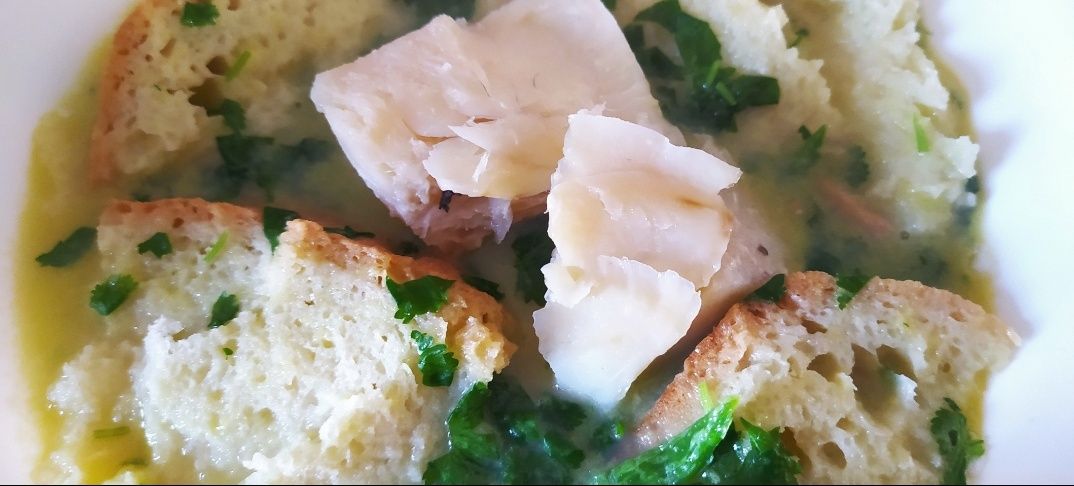 Photo: The main dish!!!
TO FINISH
When it comes to desserts, you are in heaven here!
You will find great simple options like the chocolate mousse or the super famous Baba de Camelo (caramel mousse). And more complex ones like the Bolo de Bolacha (a cake of layers of Maria biscuits and a coffee and butter cream – COOK BOOK).
And then you have the super special convent desserts. These are recipes invented by nuns.  Each convent had its own specialty and usually yoks, almonds and sugar were the base ingredients. And you know why? Well, sugar because we like sweet… almonds because they were widely available. And yoks because the whites were used for other reasons and yoks were "leftovers". And so they invented cakes to use the yoks!
And what did they do with the whites? Well, send me an email and I will tell you! [email protected]
Encharcada is one of these special cakes and…you already know… the recipe is in our COOK BOOK
Enjoy making Mediterranean Portuguese cuisine! And contact me if you have any questions!!!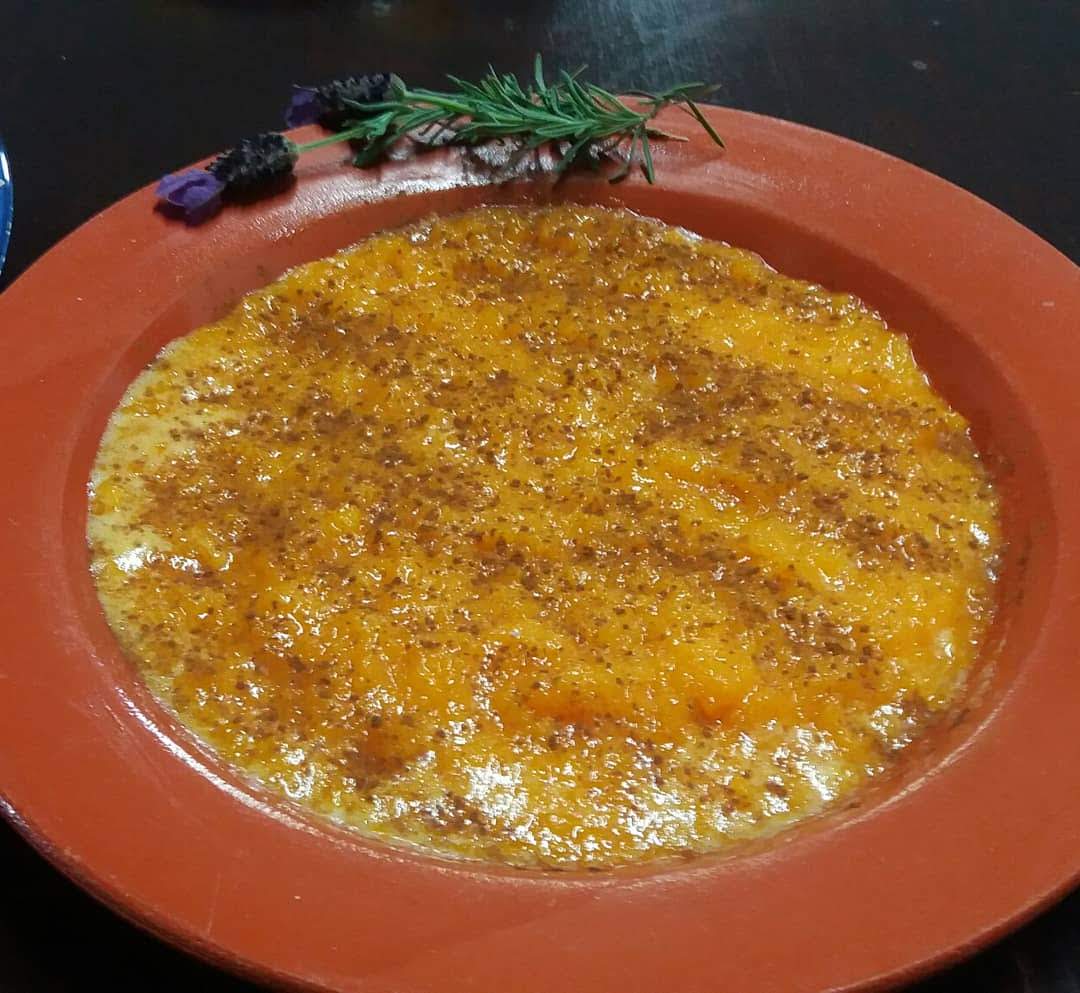 Photo: Finally the dessert on the Mediterranean Portuguese Cuisine!