I often see conventional cyclists looking down on e-bikers. I love cyclists who hop on e-bikes.
There are different reasons to use an e-bike, and most of them are great!
Try E-bike tours in Portugal on your next holiday!
by Teresa Vilas Boas, general manager and guide.
E BIKES – What are they? Will I do less exercise?

E-bikes have an engine, it's true. But they are not motorbikes! You will do as much exercise as you want!
E-bikes have eco, sport and power mode or equivalent, and you can choose how much help you want. Besides, you always have to move your fit. If you stop pedalling, the engine gets turned of.
So basically they will help you tremendously but they will not do the trip for you!
CYCLE WITH YOUR FRIENDS
If you book a cycling tour with a group of friends, you want to cycle more or less together. This is not always possible if you are using normal bikes.
You may all be reasonably fit, but some will always be faster than the others. Or some of you are super sportive or competitive and others are leisure bikers.
You should not let this get in the way of visiting Portugal in a cycling tour together with those friends. Renting a few e-bikes may remove a lot of stress from group dynamics! On our Wild Algarve tour, for instance, some of the days can be challenging for less fit people, so a few e-bikes there can do magic!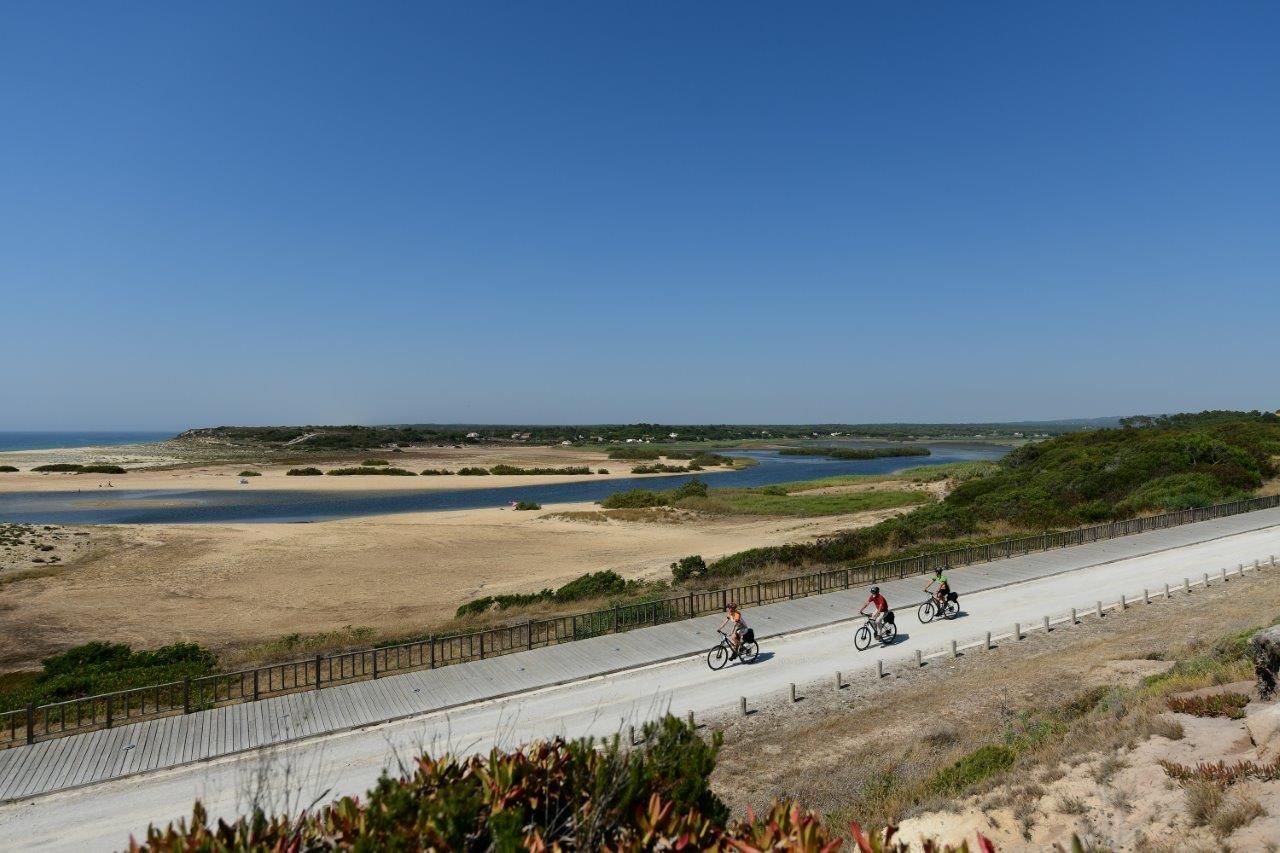 Photo: bike tour in Portugal's Alentejo coast region "Along the Coast"
CYCLING WITH YOUR PARTNER
Couples often book cycling trips. Though you both love cycling, speeds and fitness levels are rarely the same. In a group, you might find people who share your rhythm. But when you are just two, one ends up always waiting for the struggling partner.
Some couples deal really well with this situation, others not so much. Renting e-bikes levels the playing field and makes a cycling holiday even more pleasurable.
 Try Castles and Wine. This trip has a lot of really interesting visits and it's great to do with a partner who wouldn't choose a bike tour as a 1st option for a holiday. Rent an e-bike for her/him and let us know how it worked out.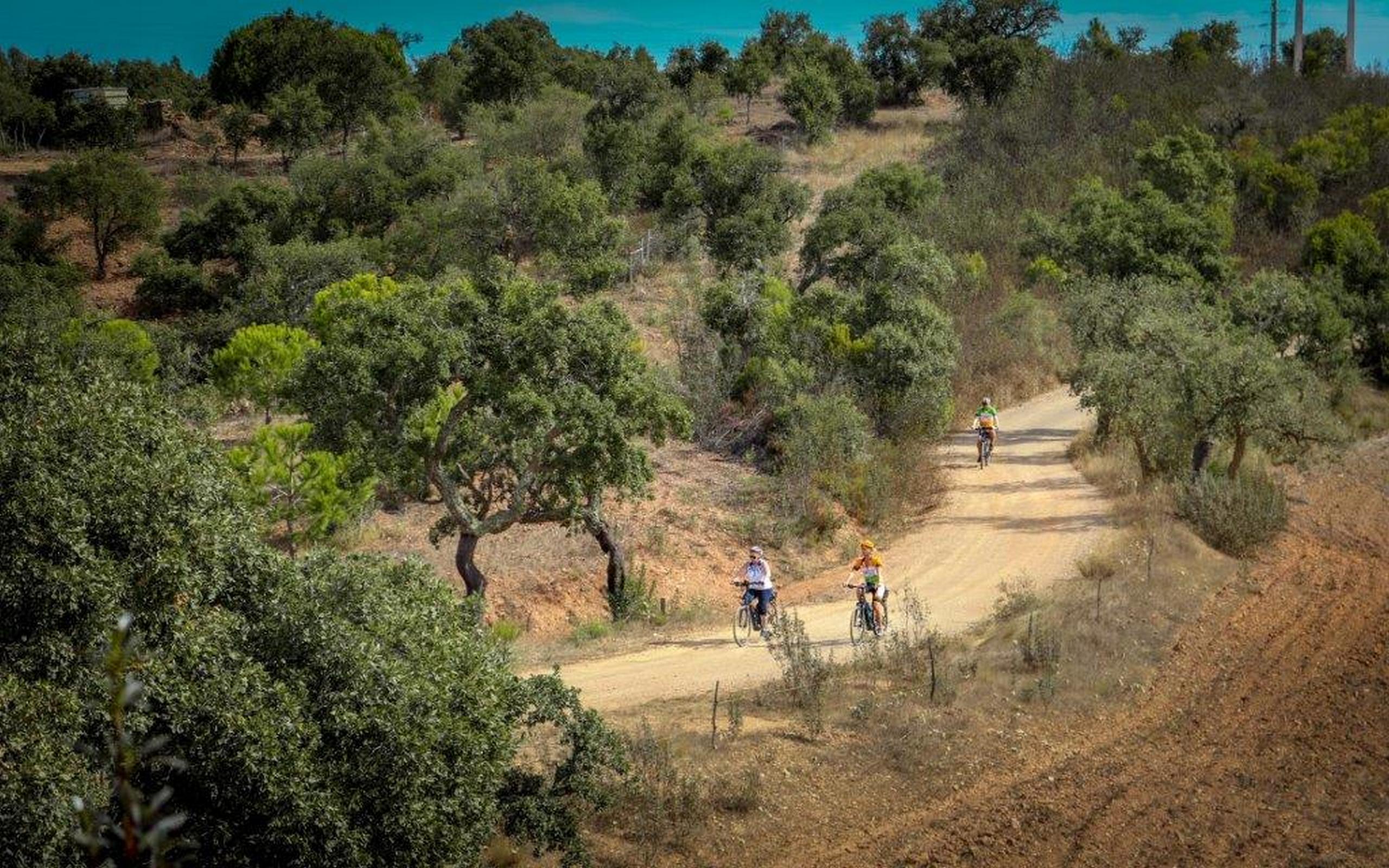 Photo: e-bike tours in Portugal, Alentejo coast region "Along the Coast"
".
I AM NOT AS FIT AS BEFORE
Our body often struggles to keep pace with our brain. You want to do everything you always did, but you have to deal with new aches and pains. Before e-bikes, you would have had to give up on your favourite holidays. Now you have a little extra help and feel ten years younger!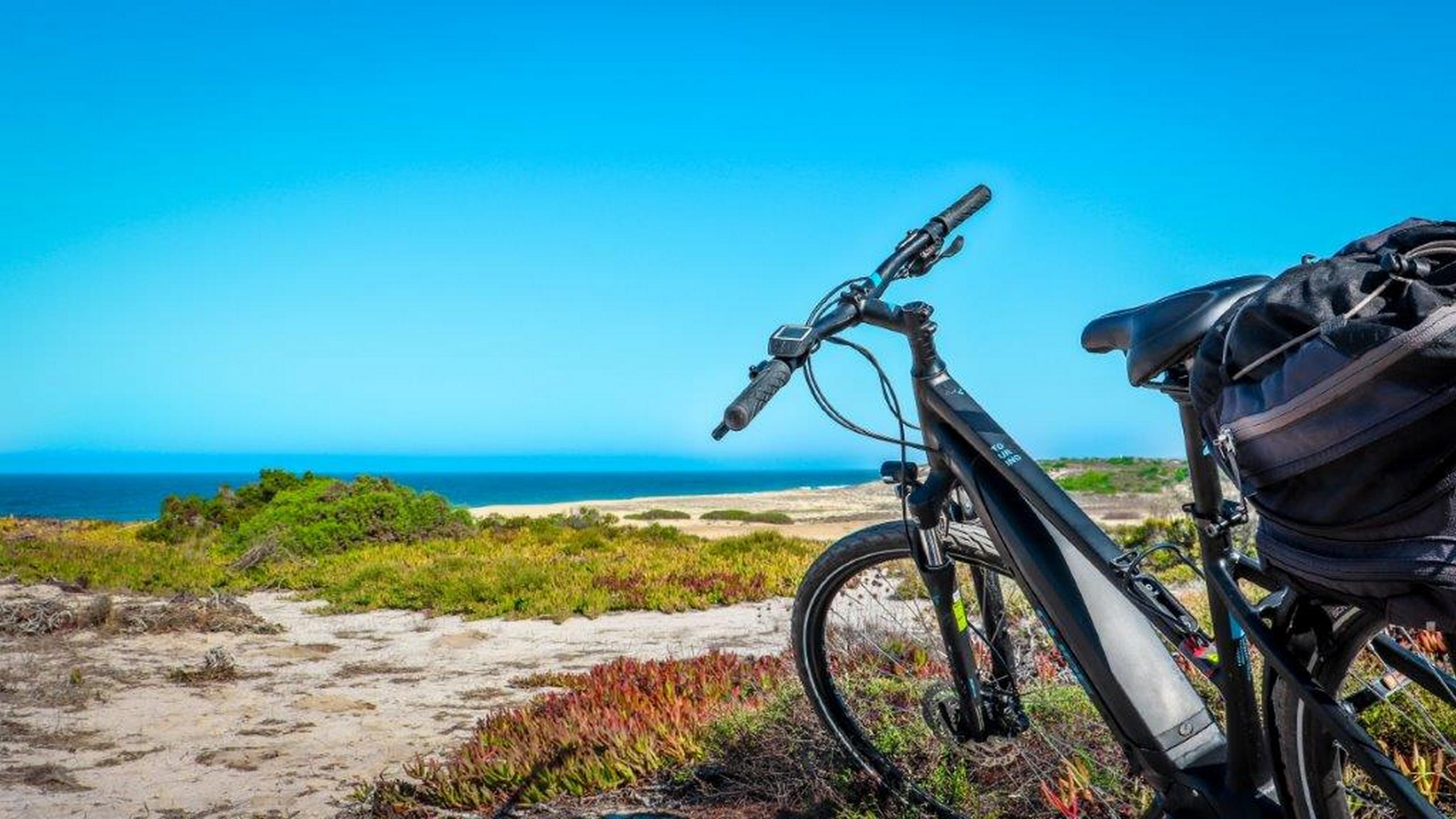 Photo: e-bike tour in Portugal, Alentejo coast region "Along the Coast"
SIMPLY FUN
E-bikes are fun. You might be fit and not need the extra help, but once you try one, you rarely go back. They are fun to ride and, despite what some people say, they will give you a demanding work out. You just need to use the ECO mode, go on longer trips and climb higher mountains than you are used to. Our Tour Bike and Cook, for instance, was set up to be an e-bike tour. This allows the cyclists to arrive earlier to the hotels and enjoy their cooking classes!
So next time you are in doubt, rent one. And next time you see someone in one, just think you will probably be there sooner or later! Cycling tours on e-bikes are definitely a great option!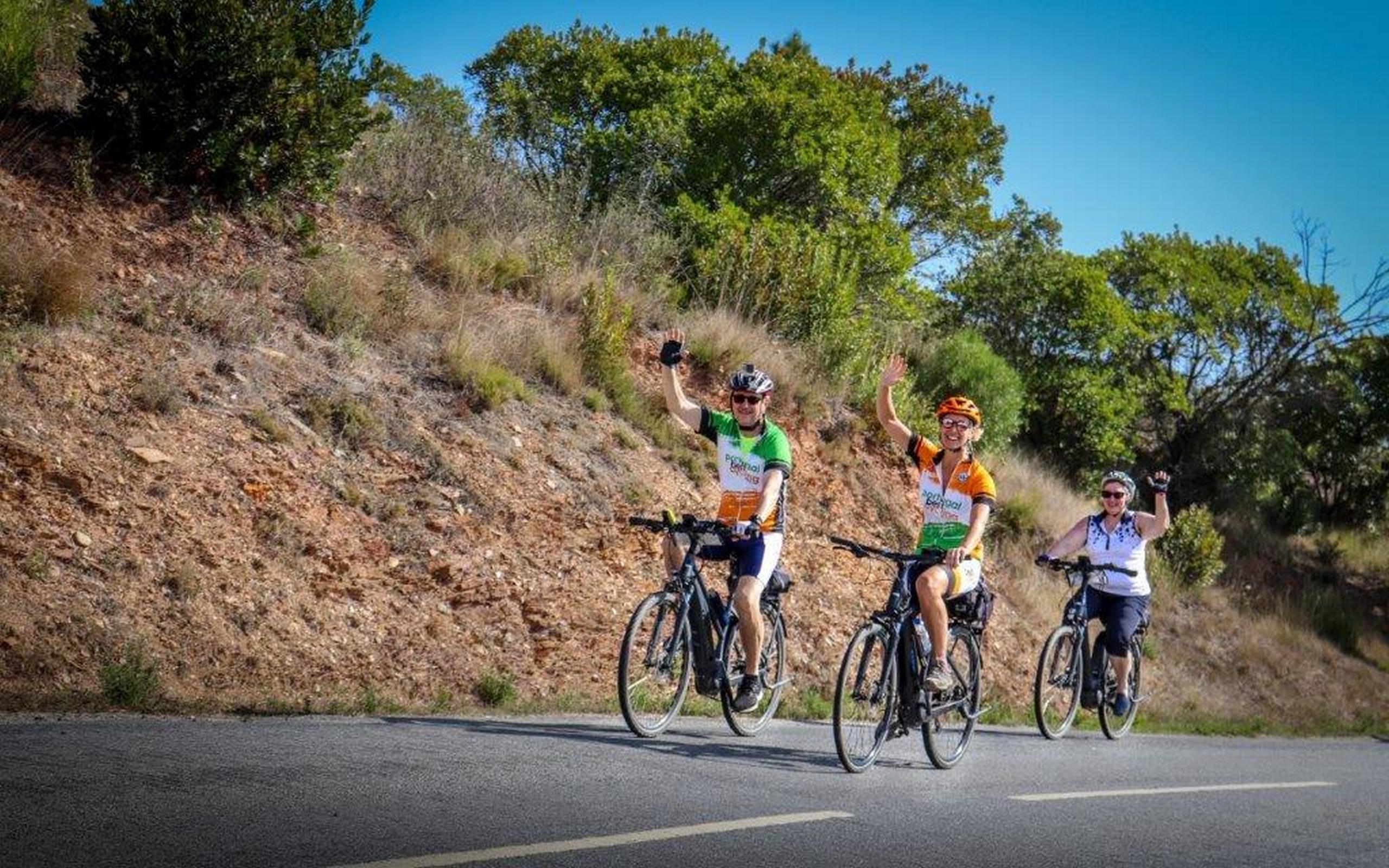 Photo: bike tours in Portugal's Alentejo coast region "Along the Coast"